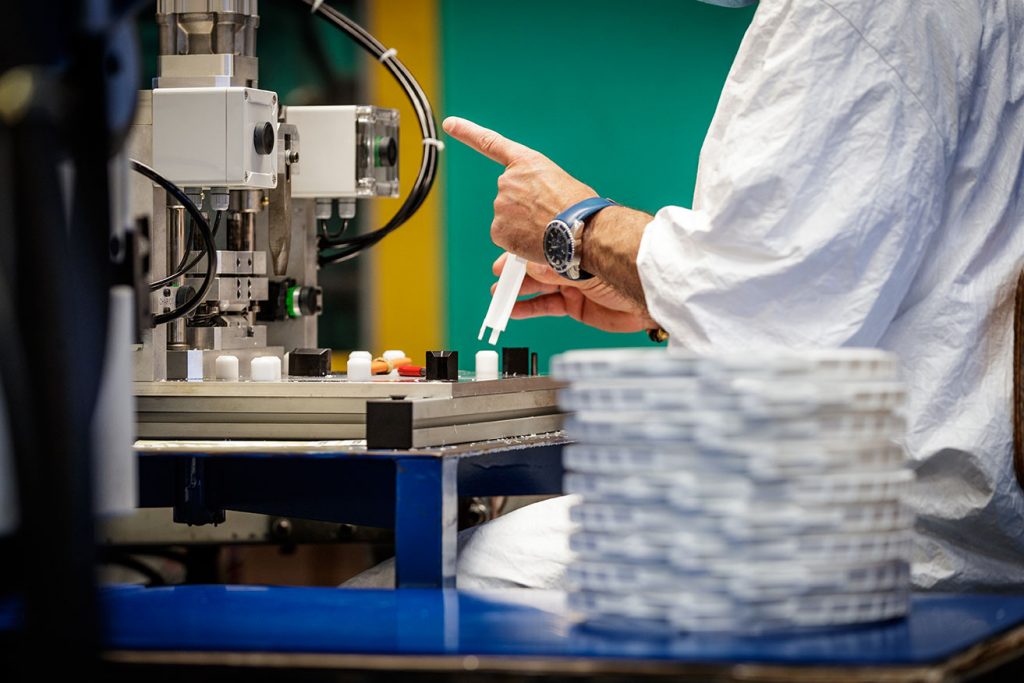 Medical plastic injection : collaborating with confidence on the long term
Ïoképlastic, a specialist in plastic injection, is organized and structured to meet the requirements of players in the Medical and Pharmaceutical sectors.
We accompany their development projects in compliance with the standards and regulations in force.
Medical plastic injection: anticipating risks and controlling processes
Respecting the constraints in terms of hygiene and regulations and ensuring the stability of a process over time is the prerogative of companies like ours. It is the result of an industrial know-how focused on excellence. 
Our teams ensure the reliability and repeatability of all stages. Special care is taken to ensure the quality of the equipment chosen and its ongoing maintenance.
We are committed to your side
Ïoképlastic is recognized for its ability to provide the right parts, in the right quantities and at the right quality level. We know how to predict the mechanical properties of the part, choose the characteristics of the materials, adapt them to the function of the part, take into account the particular requirements, and evaluate the cost. Whether your projects involve medical applications, machine applications, or more specifically vaccine handling components, we can help you achieve your goals.
In addition, our strong expertise in plastic injection molding in the medical sector means that we work on a long-term basis with our customers who have complete confidence in our teams. We are aware that we are an integral part of projects that require years of development.